Irrational Number Line Games, LLC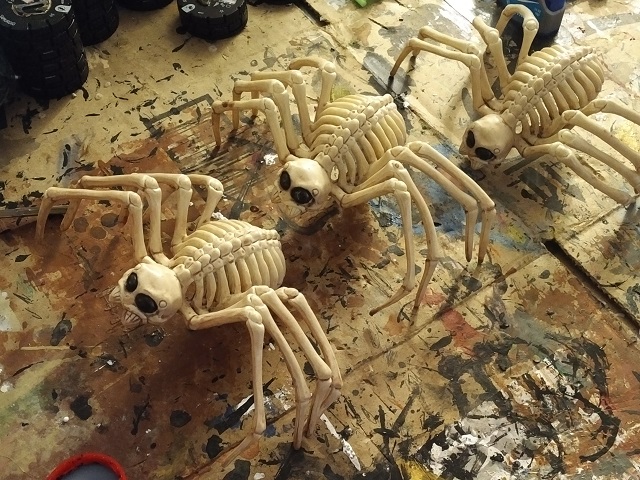 So what's wrong with these? No ... not I'm afraid of spiders and I'm doing this project. Mostly because I'm afraid (mildly (as far as you can prove)) of real spiders. These are fake spiders. And they're not good ones. Because like prior cheap Halloween projects they are not anatomically correct. F'r'ex ... SPIDERS DON'T HAVE ENDOSKELETONS!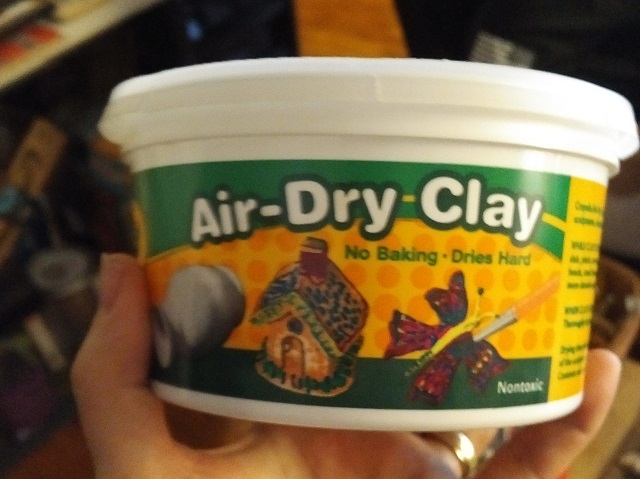 But we can fix that!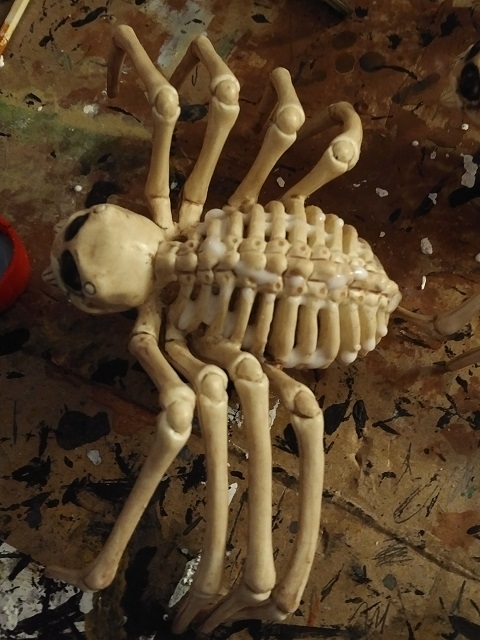 So that clay stuff is great for big stuff, not details. But if I want it to stick, I need a little glue on the support structure. Plus, the cheap Halloween decoration is shiny, smooth, hard plastic. Nothing (that you want) sticks to it. So I coat the SPIDER ENDOSKELETON with Mod Podge, which is basically PVA glue.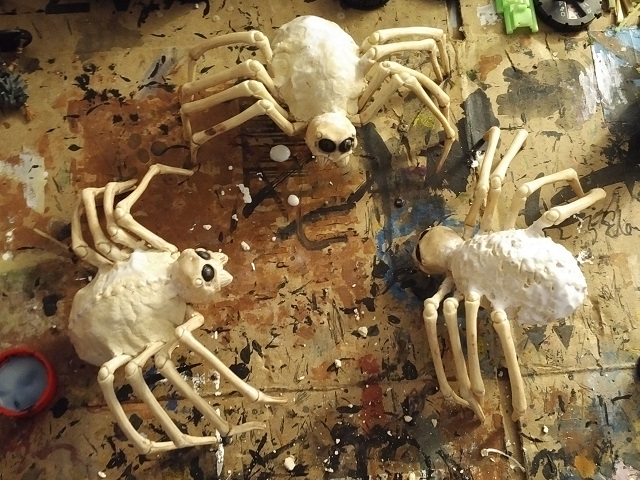 And then I "sculpt" on three different bodies.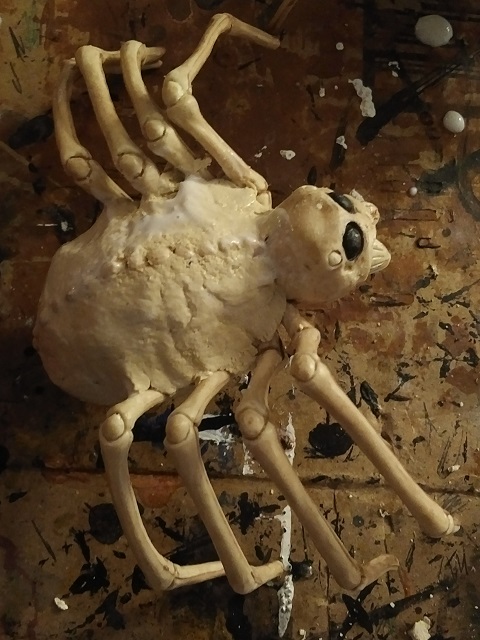 This one has the ridges from the SPIDER ENDOSKELETON left poking out a bit. It's unrealistic (as opposed to the size of this guy in 28mm), but I think it will look menacing.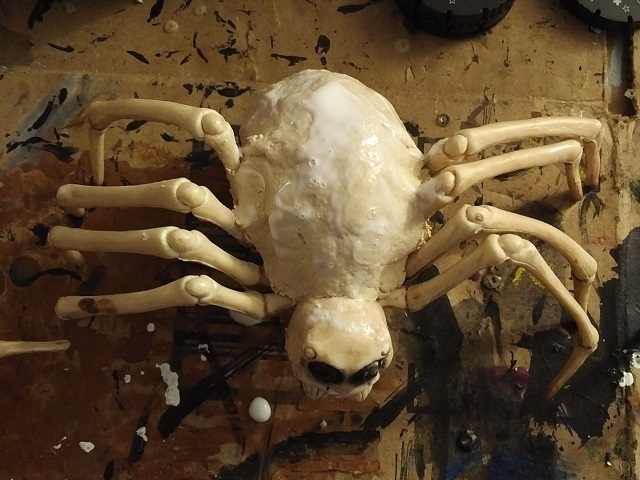 This one gets a smooth abdomen over the SPIDER ENDOSKELETON.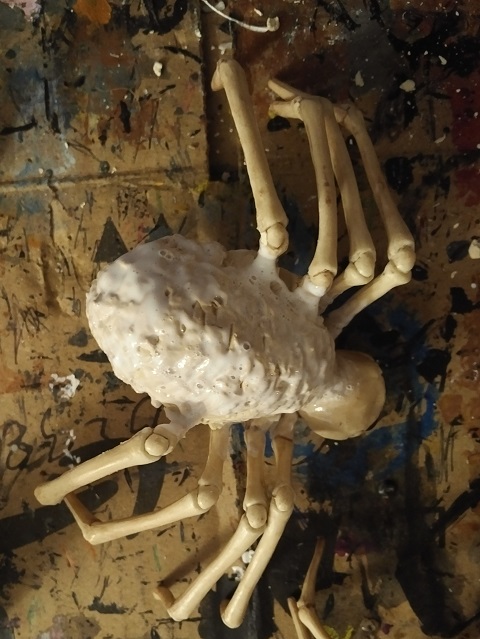 And this one gets a textured abdomen.
As you can see from these pictures, I also put a layer of Mod Podge/PVA overtop of the clay. Air dry stuff can become brittle and flaky, so infusing some PVA while it dries helps it stay together until you paint it. As far as I can tell, the light coat of glue does not inhibit drying.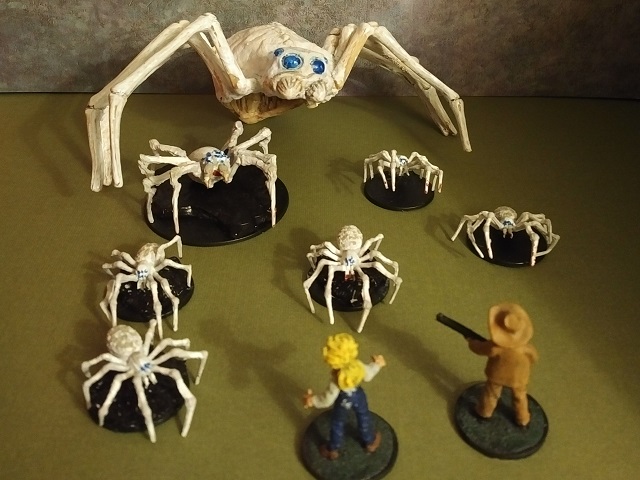 This is the ridgeback. He is a teammate with the D&D giant spiders. I don't have a lot of white spiders (this is it), but I started them for variation and because I have a ton of plain black ones and a lot of brown ones. 'Course, I could always repaint some of the large hordes.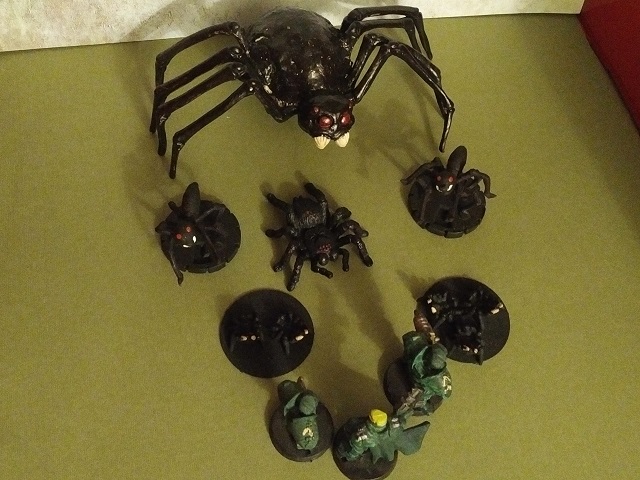 Speaking of black spiders, here is the smooth abdomen one. And, no these aren't all my black spiders ... these are!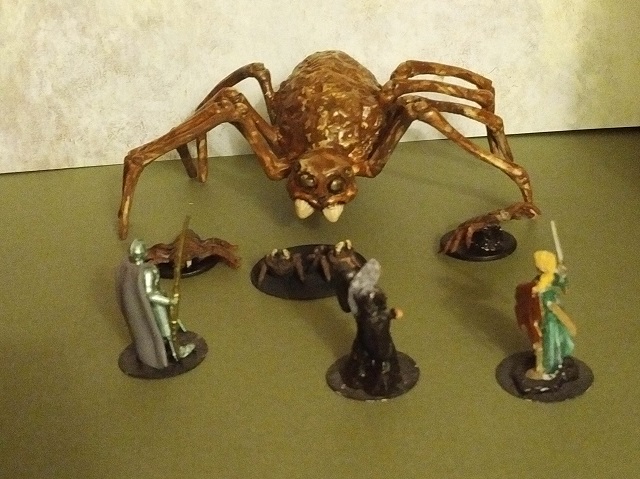 And the one with the textured abdomen over top of the SPIDER ENDOSKELETON. Go brownies!