Irrational Number Line Games, LLC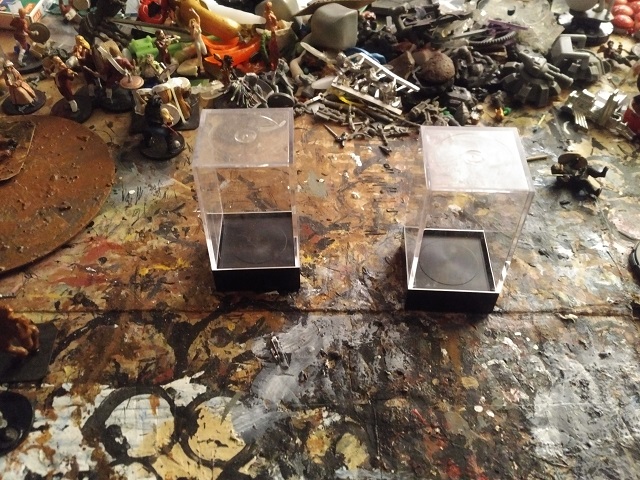 Got dice? Of course!
Got these? Very likely!
So, I've been wanting to convert some of these little containers into those body floating in liquid tanks you see in sci fi movies. Cloning tanks. Healing tanks. Cryo Tanks. Whatever.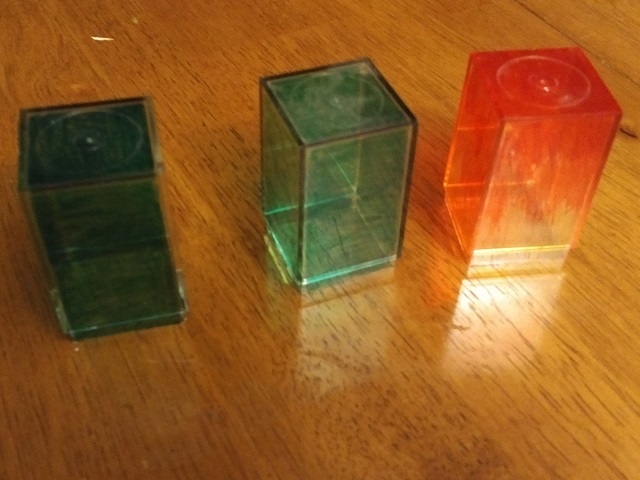 The key bit is colouring the clear bit. I used ink from Sharpie pens. While it is harder to do, I think it is important to colour the inside of the case, rather than the outside. This creates subtle visual cues that the "liquid" is inside, rather than outside the tank.
As well as two different colour schemes, I am also using two directional schemes. The blue ones were coloured side to side. The red/orange/yellow transition one was coloured up and down.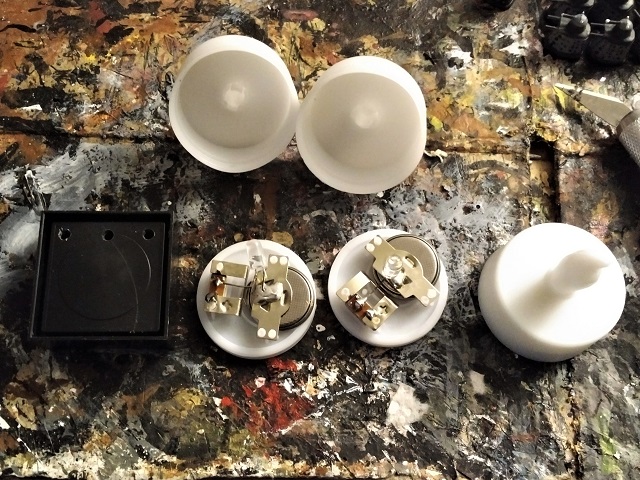 Lest this be too simple, I am also cutting drilling some small holes in the base with my X-Acto knife, so I can hide the flashy LED from electric votive candles in the bottom.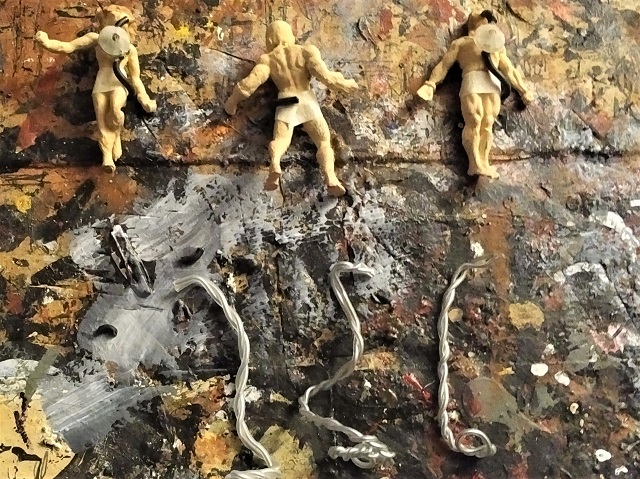 Now to the people.
I am using spandex clad heroclix for the nekkid body effect. I have added a chest control piece (cheap plastic craft bead) and a diaper. I am not adverse to completely naked figures, but in a suspension tank, you have to take care of things like breathing, feeding, and waste removal. Otherwise ... eeeeeewwwwwwww!
The tops of the tanks are a bit plain, so I am using my fanblade in a shroud technique to dress them up.
Cut some thin cardboard discs, just smaller than the inside of a bottlecap. Make eight cuts (or six, or ten, as you please) in toward the center. Fold the edges up. Then glue inside the bottlecap with a cheap plastic craft bead in the center.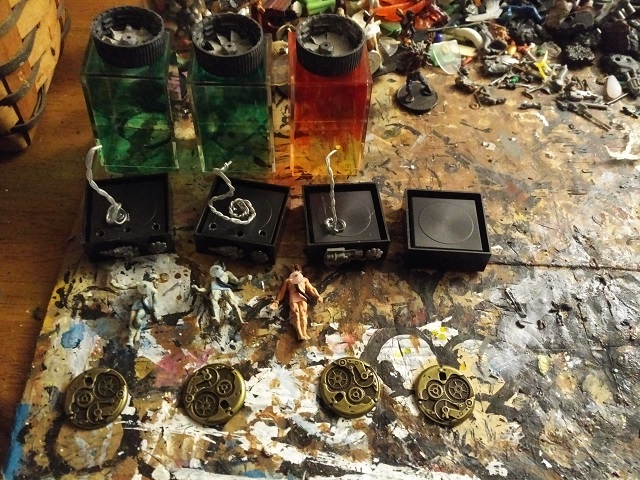 Now glue the cables to the base. The figures will be suspended in the liquid using the same technique as my goldfish mechas. I also grabbed some steampunky buttons to cover the cable gluing on the bottom. Since you will mostly look at these from above, the cable on the floor of the base will be visible.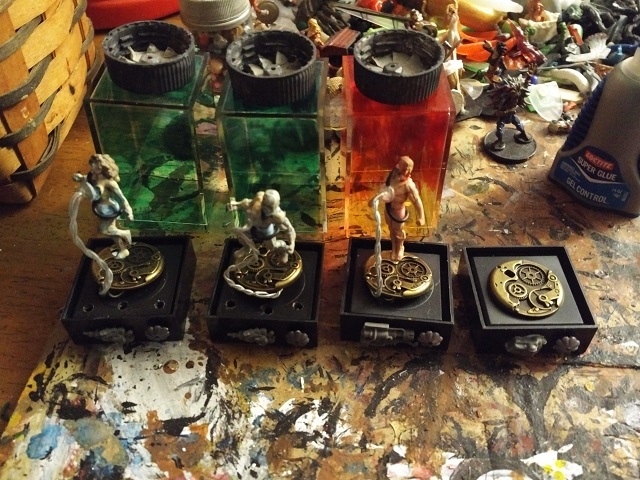 The figures are mounted on their cables, which are given enough curves to appear that they are floaing in the liquid instead of holding up the figures.

Also, there is an extra empty base. I will not glue the cases to the bases so the insides can be swapped out as needed for games. That includes having an empty one (possibly after someone is rescued from a tank). Now ... where is that other transparent case ..?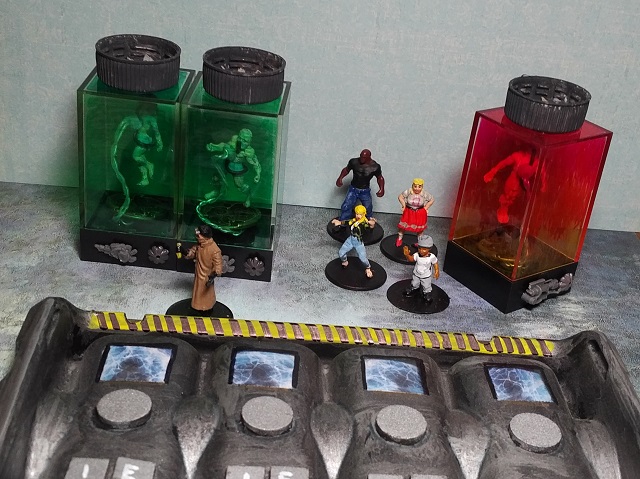 And here's how they look in situ.
Apparently, "the gang" has found the mad scientist in his lair!