Irrational Number Line Games, LLC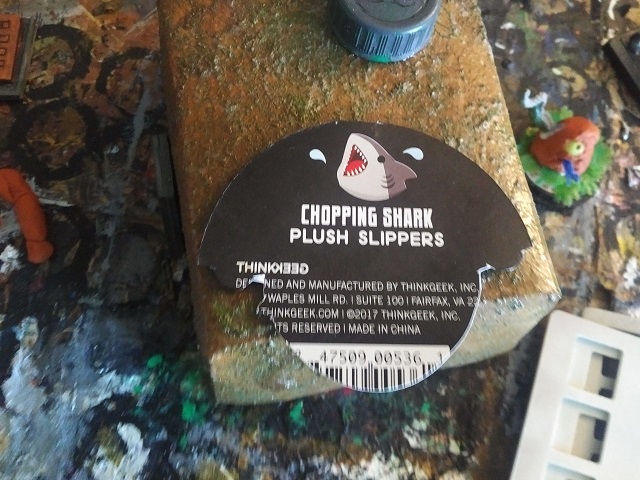 This is the back side of the logo from a pair of shark slippers. Shark slippers are awesome.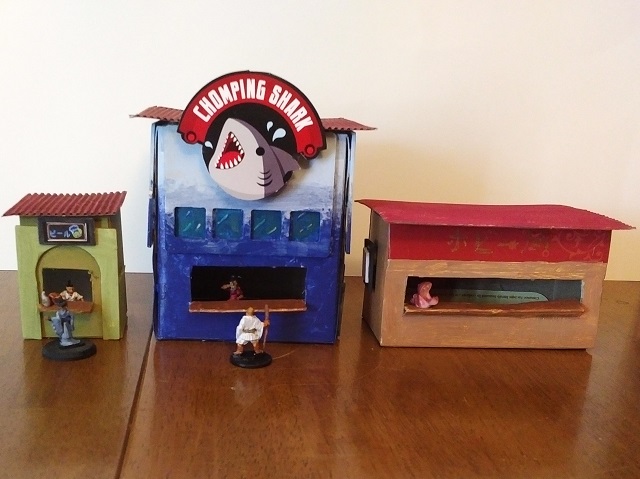 And the big logo from the front makes this a restraunt that I would like to visit.
The beer stand has a keg and bottle on the counter that you can see better in the big version of the pic. Also the hippo head on the counter of the cusplay store.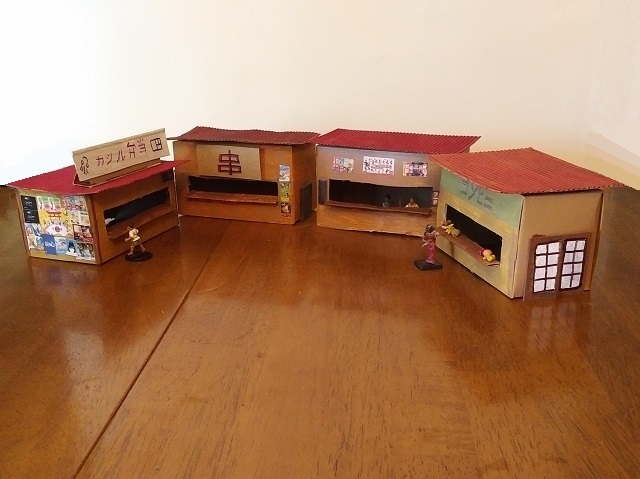 And a few more with big pic details on the fruit and such.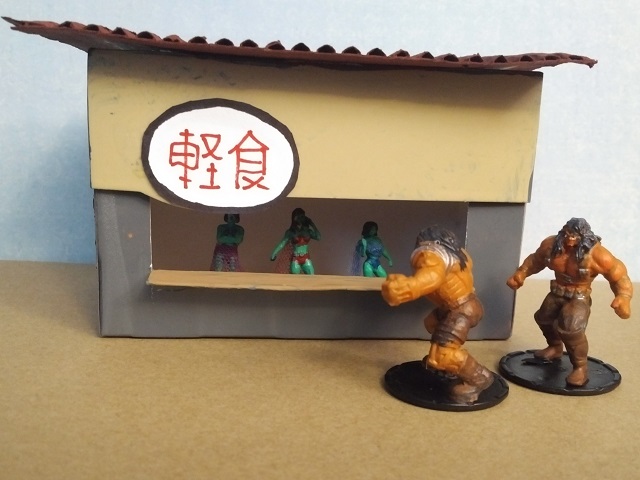 Last eatery. Not a tea house.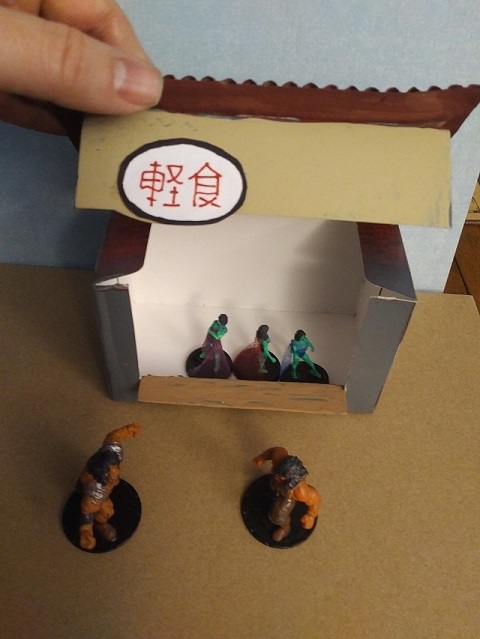 But made from a tea box with a lift lid, so I don't have to lift the whole building to put stuff inside.