Irrational Number Line Games, LLC
Three Habitats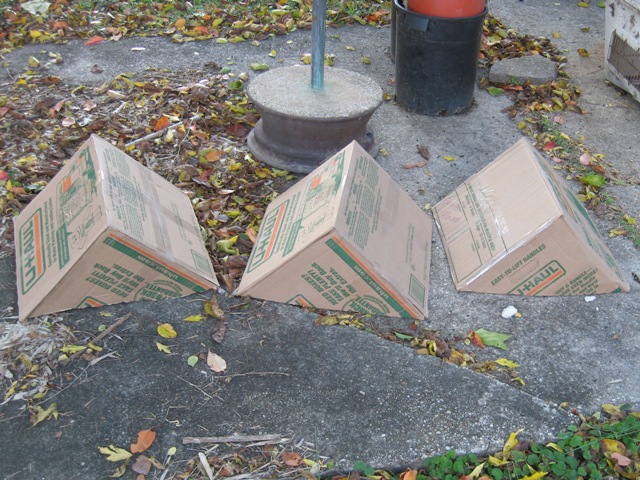 So it's the morning of the 31st. I've got a couple of hours and lots of leftover cardboard boxes from moving to our new house. This is our first Halloween here.

So ... roofs? Right?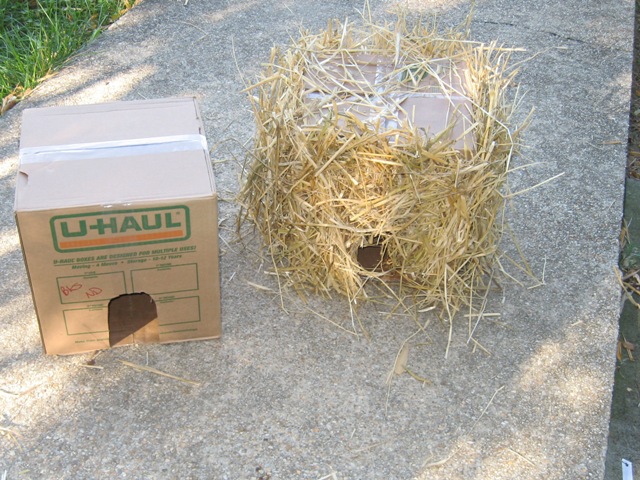 And a slightly smaller box (12"x12") gives us a nice habitat framework. You can sprayglue hay on the outside ...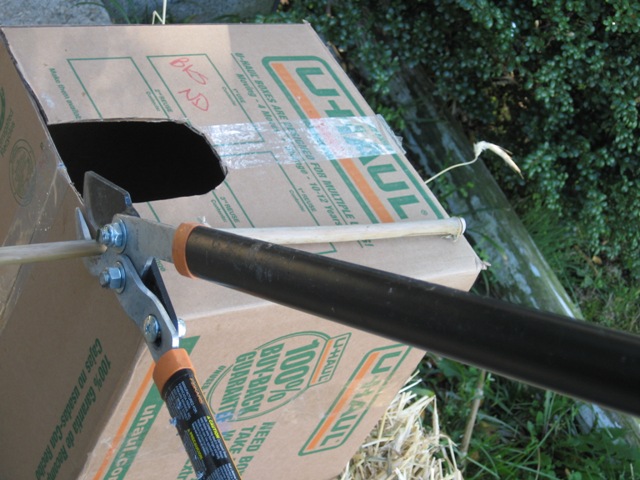 ... or custom cut some bamboo.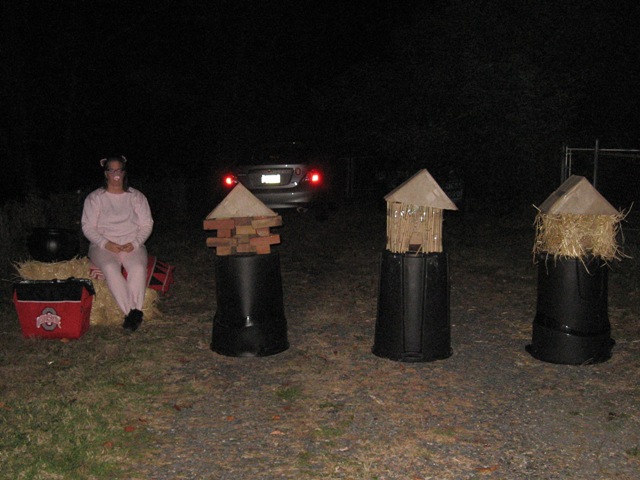 So, could you tell where this was going?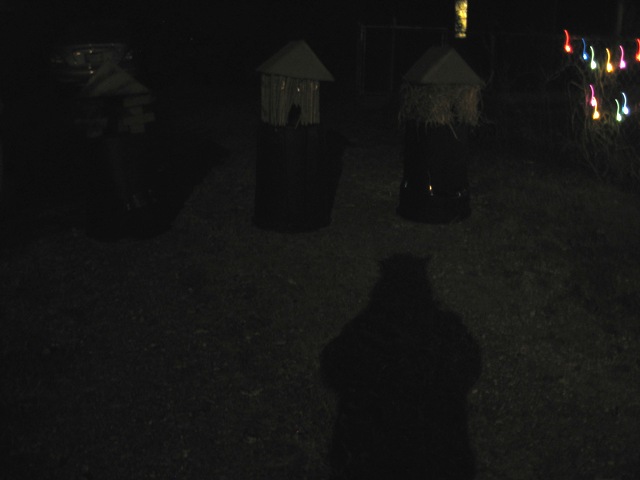 And who's that creeping up on the houses in the dark?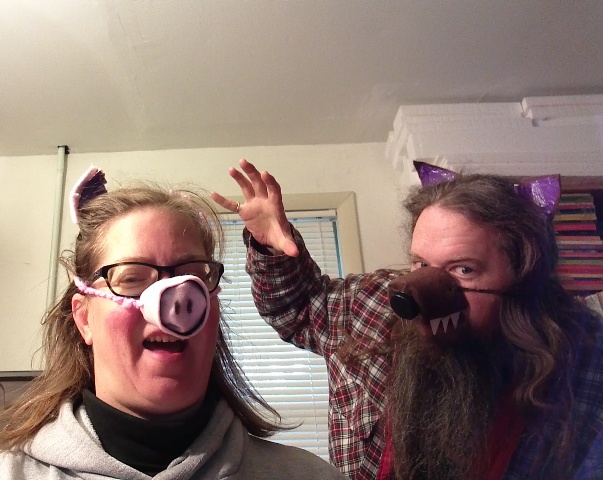 This is what happens when you can't keep the wolves from the door...
Archive
To the Archive of Ideas...