Irrational Number Line Games, LLC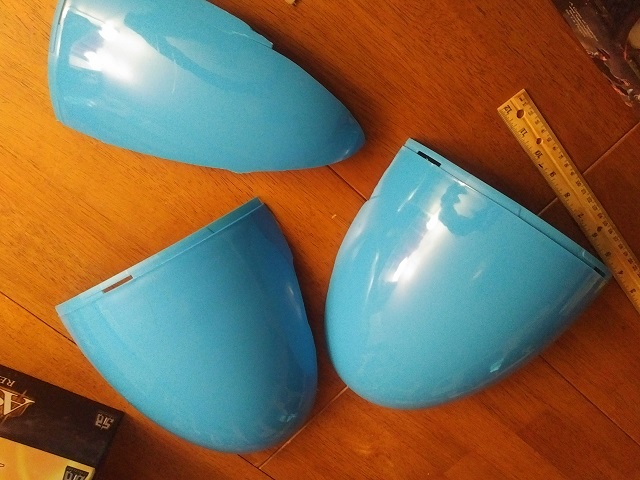 This is a giant easter egg. It was broken. It was on sale at the craft store. It is now mine.
And, it is about to become some roof bits for somewhat damaged hangars.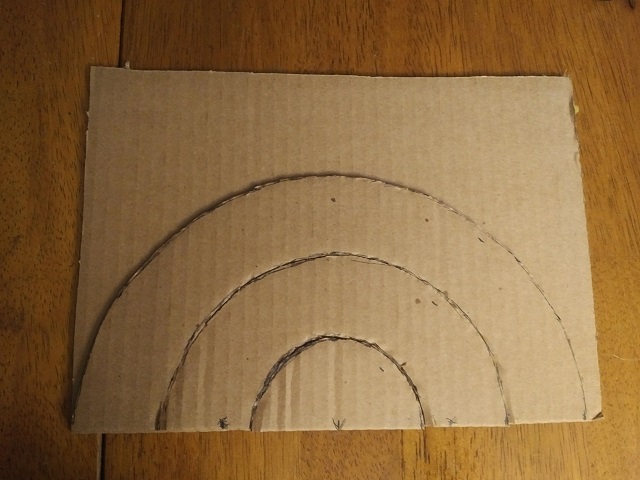 To support the roofs, we need some ... well ... supports. So I traced the biggest diameter, and cut inside to make a smaller arch and a small semicircle bit.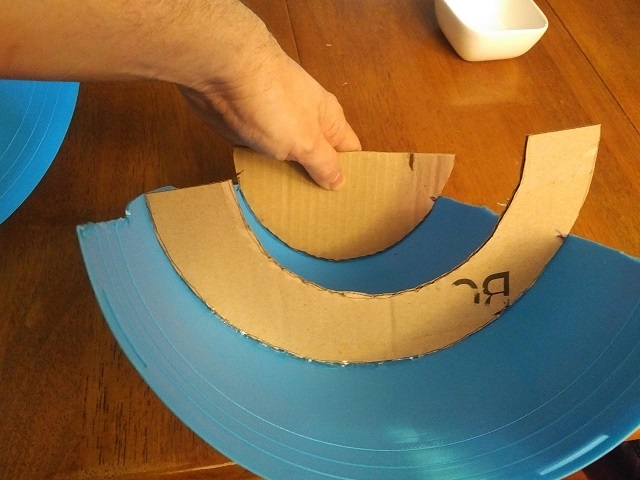 They fit into the egg roofs like this.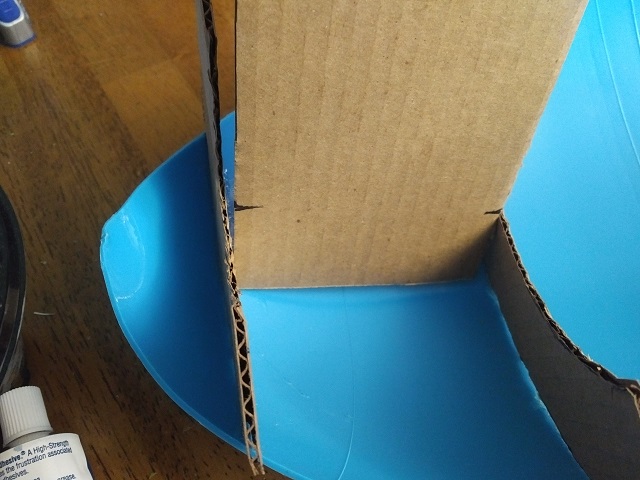 Since those arches aren't going to be stable, I custom fit some cross braces.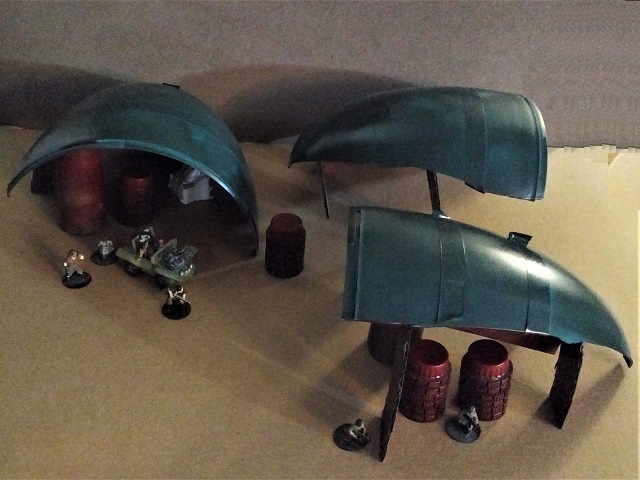 I added some tape to the tops for a little variety, and painted them up.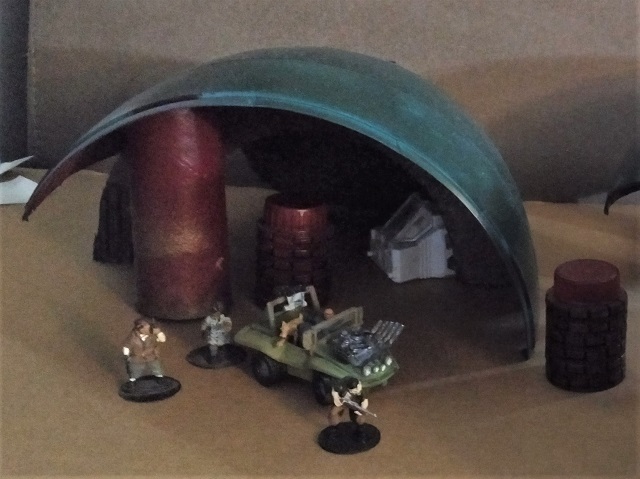 A couple toilet paper tubes make nice additional supports. These guys will provide some good top cover and interesting bits to hide behind.