Irrational Number Line Games, LLC
Take Cover!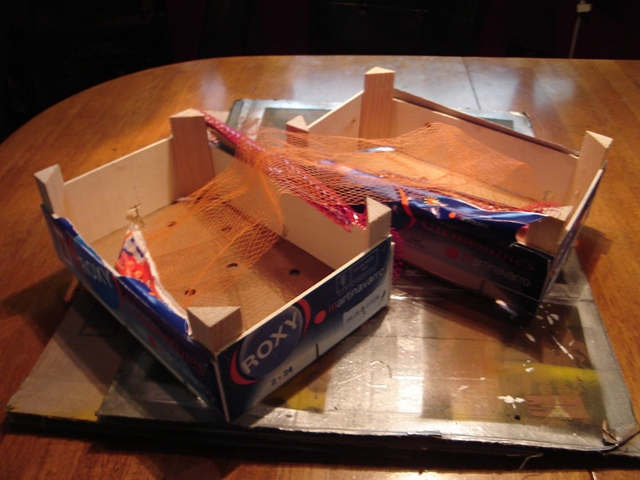 Here are a couple of tangerine crates, and their associated netting, that are just screaming to become some temporary jungle headquarters for an expiditionary force. I like the shape of these things, so just a little primping and they will be ready to go.
I cut a few holes to be windows, then made a few corregated carboard squares to be window shades. I just drew a wood plank pattern on the outside of the crates. When it is painted over, the black will show through a bit. Then when I hit it with a black wash, the paint will seep into the grooves and give a decent effect.
The "finishing touches" are just some nick-nacks I had lying around. Well, actually, I collect bottlecaps and various other trash to use as miscelaneous parts. F'r'ex, I kept that octagonal insert from something or other I bought because I liked the shape. Now it will become a landing pad to supplement the command huts.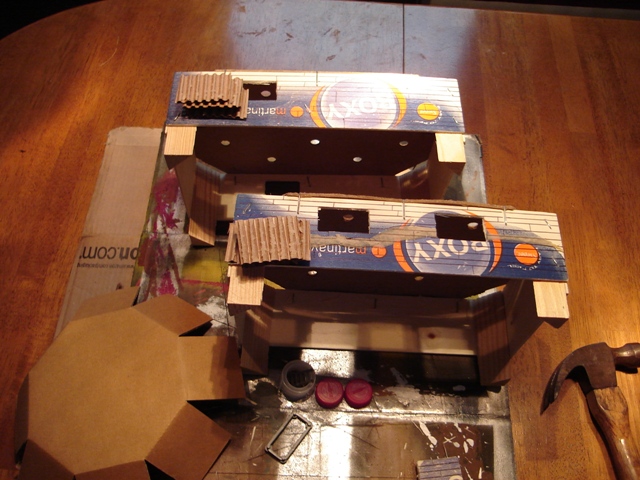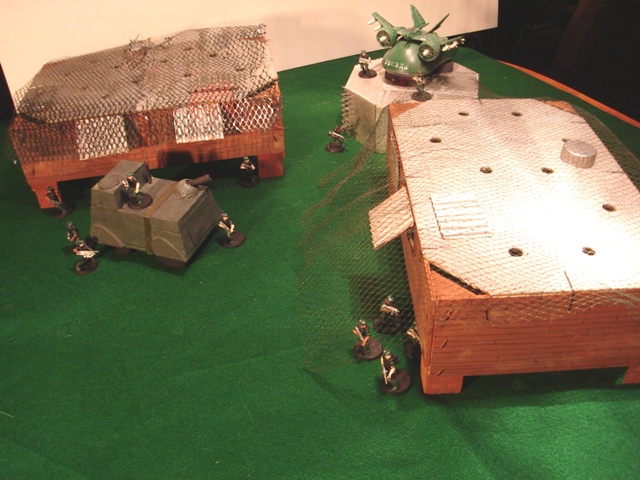 I liked putting the vents and braces on the top to break out the homogeneity of the roofs. The window covers are hinged with duct tape; they have toothpicks under them to hold them open, when needed.
The camo netting isn't be most detailed or accurate in the world, but it was free and only needed to be spray painted green. Since I didn't attach it to the buildings, I can pull it off later and maybe fix it to some bendy straws as a frame. While that would look way cooler, the disadvantages to attaching the camo net to a frame are: (1) harder to store, and (2) fixed size/shape (i.e., without a frame, I can throw it over an irregular shaped supply depot tomorrow, and leave it on the ground the next day.
Archive
To the Archive of Ideas...