Irrational Number Line Games, LLC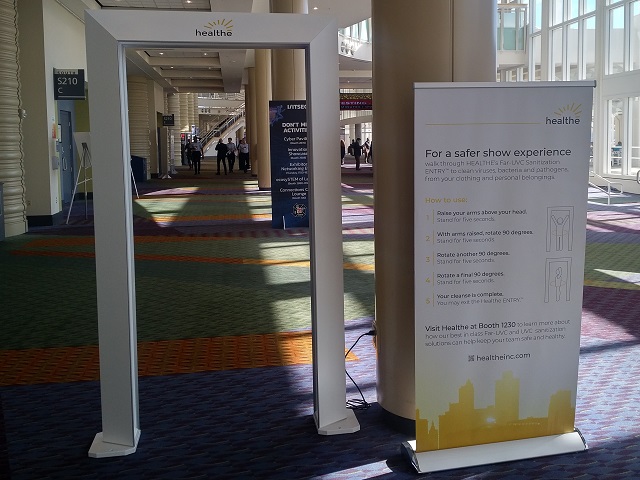 I/ITSEC
So, one of the biggest M&S, wargaming, etc. conferences is back on in person after a virutal event last year. As well as all the tech and activities on the floor, this was an interesting greeter. If you want, you can walk through a U/V archway tuned to clean your outer surfaces, and not to give you additional risk of skin cancer.
Not the stuff the conference is for, but it is always nice to see what types of related material there is whether it is related to the subject matter, the people, or just having over 13,000 of your closest friends in a room.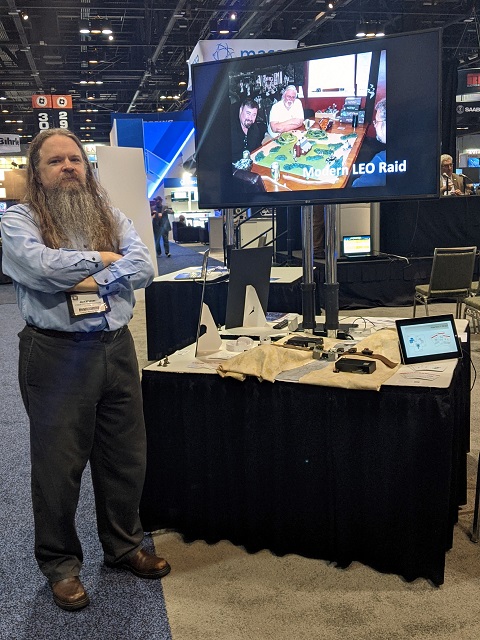 This is our little square of Heaven on the floor. INLGames was able to swing a spot in the Cyber Pavilion, featuring our Tactical Hack supplement.
I wrote up a couple of paragraphs as the argument to attend. The reply I got started with, "You had me at wargming!"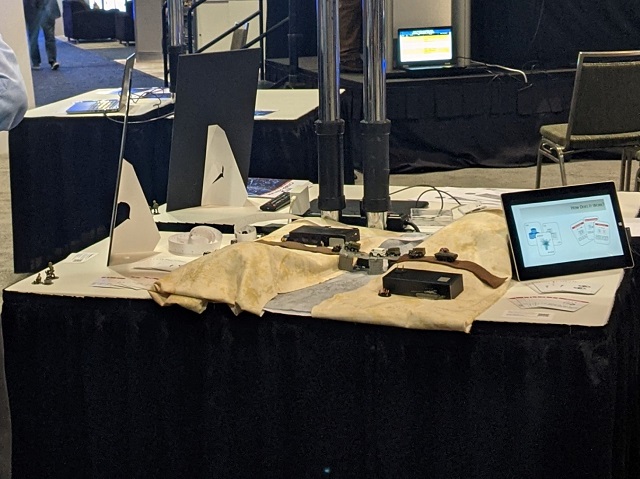 Here's s close up of our static display - a nice little convoy escort. A good vignette for integrating cyber ops into a wargame. And a lot of other things, too.
Speaking of that, we had a good mix of people who were interested in cyber, wargaming as training, and hobby wargaming (some contemporary, some nostalgic). We did a little bit of "Hey ... check out our stuff." but mostly had good discussions on wargming, engagement, enjoyment, training transfer, etc.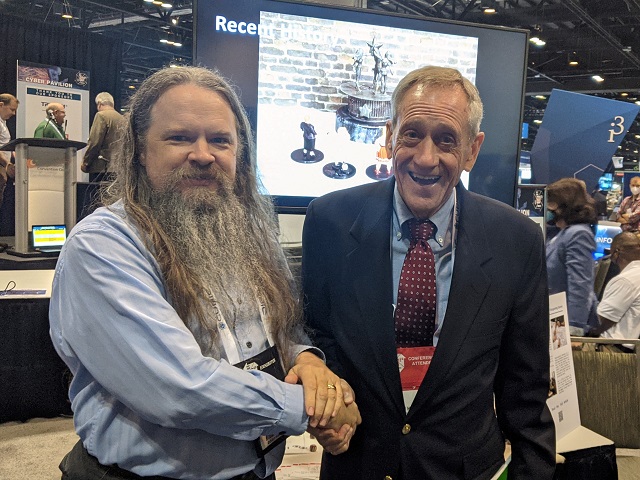 We did get some important people, this this newly inducted fellow in the NTSA that sponsors IITSEC. He's a long-time friend and colleague, but I'm guessing being right nest to the entrance to the lunch area didn't hurt us for getting some good foot traffic by our spot.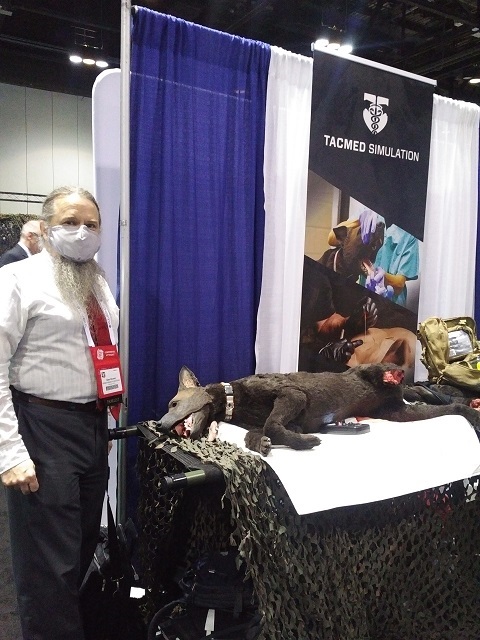 I don't usually take a lot of pictures, but this is one of the displays I found very interesting. We stopped by the animatroic triage dummies mostly because SOM is an Army cobat medic. His wife is also, a biologist, but foucsing on snimals. Hooked up to animatronics and some high end medical there were several working dog models on the floor that could present some spectacular challenges to the responder.