Irrational Number Line Games, LLC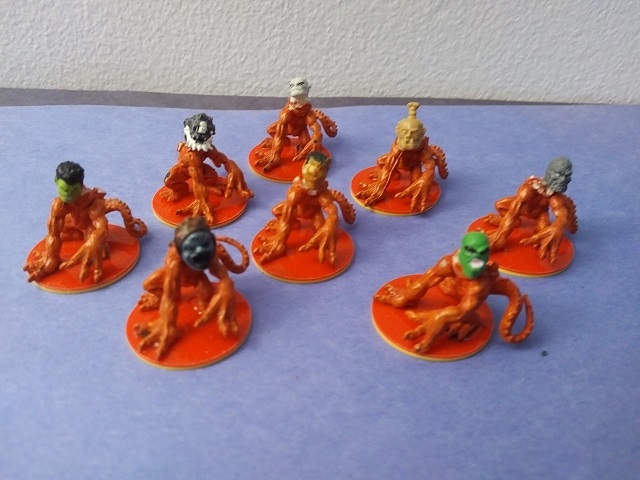 These are the bodies of some HorrorClix Devil Imps that I had left over from using the heads for oni.
I've added some extra heads. Larger ones from big figures like trolls and the Hulk. Each figure gets a unique head.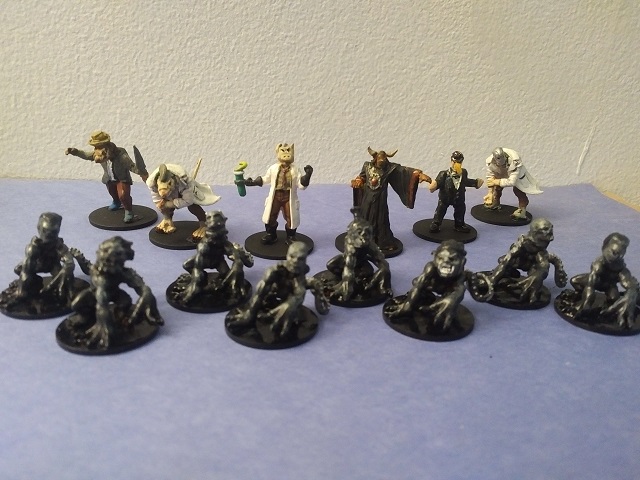 A basic nine shades of grey paintjob to give them some character.
And I am showing them in the company of several other simple conversions.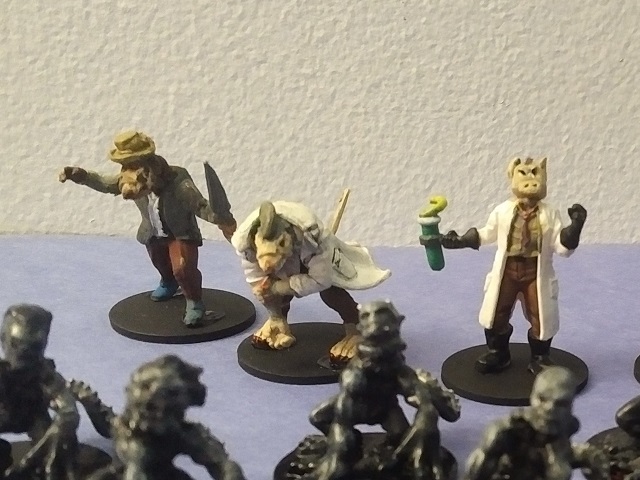 From left to right ... Doctor Ratteu (who needs to take more care with his voodoo spells), Doctor Rodentia (who needs to take more care with his genetic experiments, and Herr Doktor Frankeswine (who just neede a bit of clay).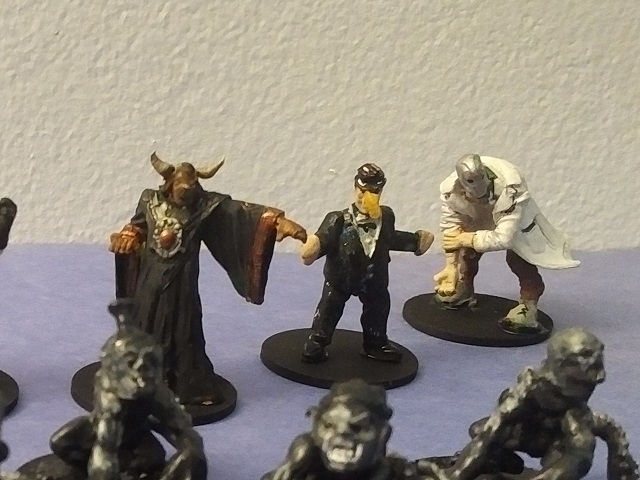 And from left to right ... The NecroMOOncer (I'll give you a moment to stop your hysterical laughter ... ready, now? ... OK), The Pingu (using a Penguin DC Heroclix figure, but carving him down to a bowler hat and adding a beak. Pingu (Japanese from penguin) gotta have a beak), and another version of my pulp villain, Le Compte du Masque
So, all in all, some nice little imps and various characters that could have brought them with.