Irrational Number Line Games, LLC
Square Squid Temple
Here we find our intrepid investigators, Herb Tarlek and Les Nessman (HEY! These are my figures ... I can name them what I want.) heading into what appears to be an abandoned (?) temple...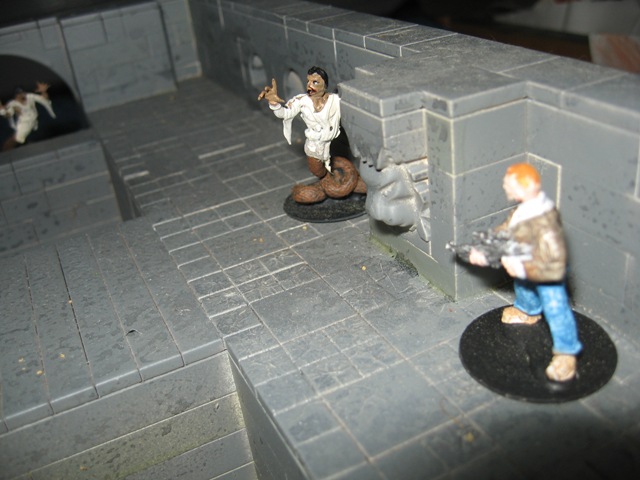 Almost immediately, Les is confronted by something lurking behind a pillar. Skeevy snakemen! They always slither around in places where you can't get a good shot at them.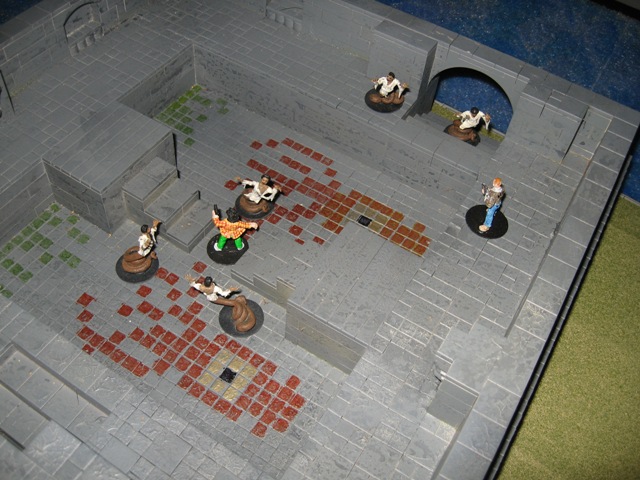 Unless, of course, they think they have you outnumbered..!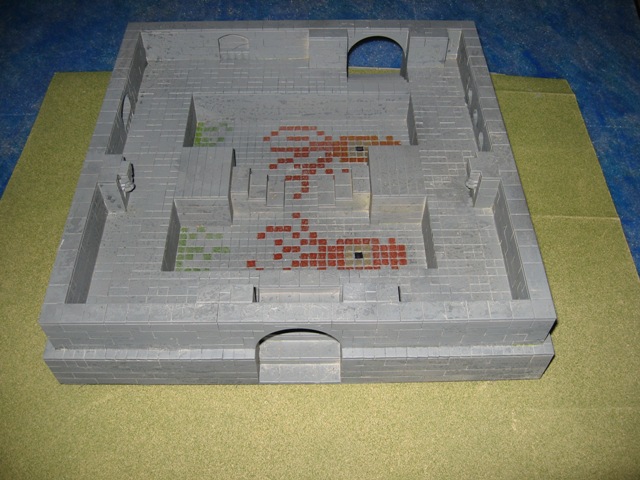 So, LEGO bricks for 28mm terrain ...
Yes, you can paint on LEGO.
Hardy ... this is two years old with no touchups!
Decent look for things you want blocky.
Working stairs (metal figs balance on them) that look good.
Same thing for arches.
Alcoves and protrusions are no problem.
Archive
To the Archive of Ideas...