Irrational Number Line Games, LLC
United States Navy Squids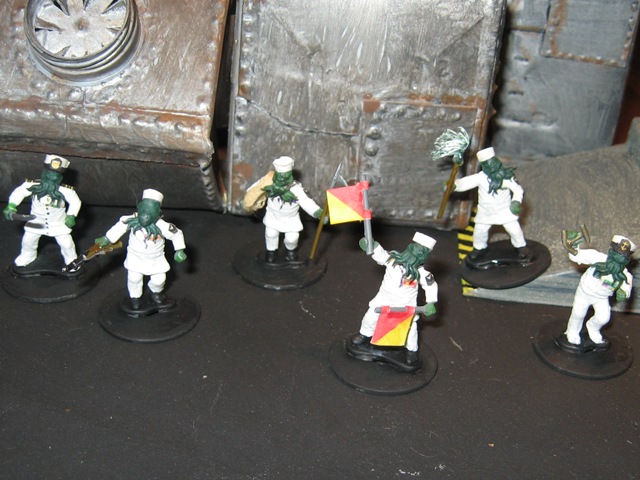 Well, not much here or much to say about it. Mostly because I don't have any WIP pictures. But ... the run down.
The figures are Dark Age plastics with a little modding. I shaved down their belts to make the US Navy white dress uniform tunic.
Then I printed the insignia, ribbons, and neckerchiefs on a regular printer. Just looked the stuff up on Google grabbed some images and scaled them down. I applied them as papier mâché after painting, and sealed over them.
I pretty much strained the edges of my kirigami skills to make the hats, but since there were only a few, it wasn't too difficult.
The rest of the acoutrements are just bits and bobs, with a little custom work thrown in for good measure.
Oh ... yeah ... and squid heads.
Archive
To the Archive of Ideas...