Irrational Number Line Games, LLC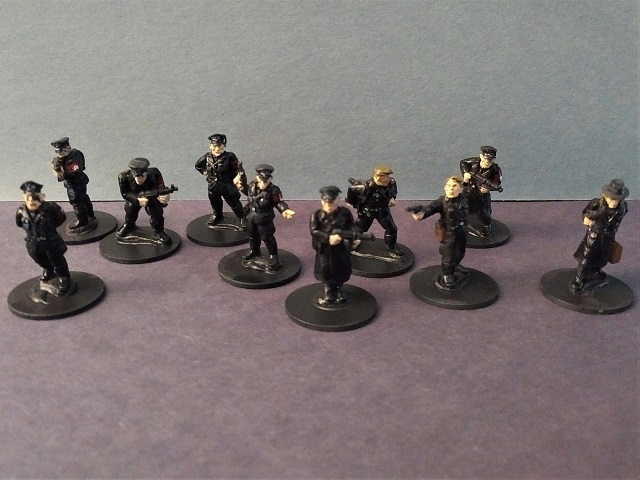 So, what's the point of having awesome and steadfast resistance units if there's no one to resist?
Enter, Nazi bastards!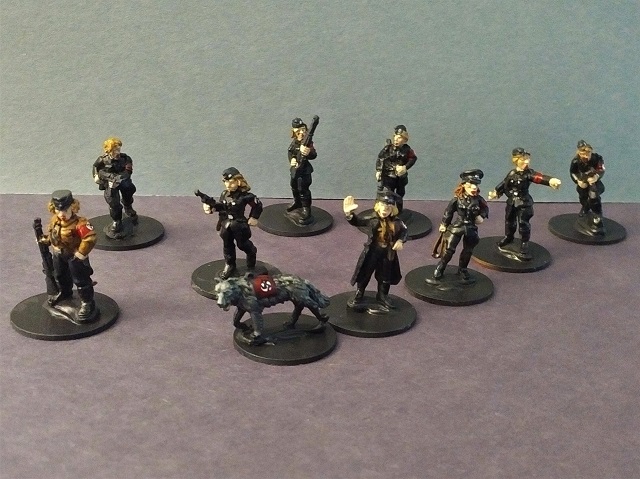 This is the second set, the females. Actually, it is two sets from Pulp Figures, as is the first picture. These minis are awesome and very easy and fun to paint, even with limited capability.
Because there is a lot of black and I use flat black bases, I tried to add some variety my mixing matte (regular clothes), satin (leather trenchcoats), and gloss (boots/shoes) sealant.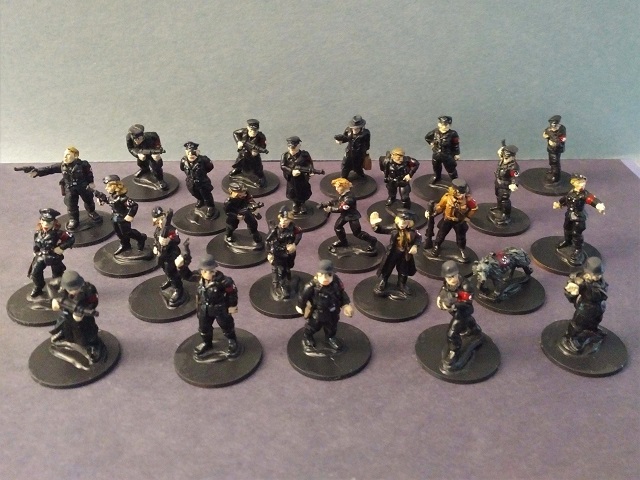 Here's both sets with five coal scuttle helmed (no sealant) guards in front.