Irrational Number Line Games, LLC
Skunk Orcs!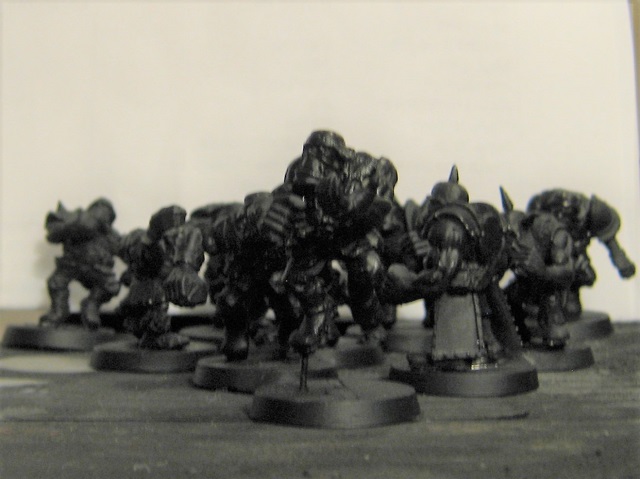 These are a set of some type of swords and sorcery football game figures. I don't really play those games, but they are nice figures. The sports gear is pretty much a good armour for fantasy figures.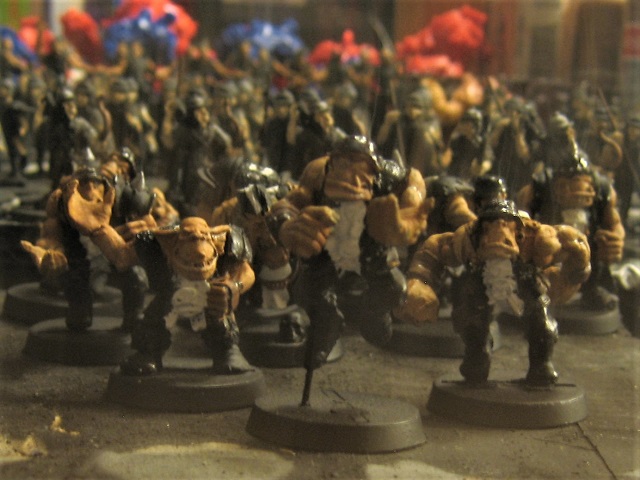 As I was painting them up, I was looking for a theme. Black armour is very orcish, but not really dynamic enough. But the black undercoat gave me an idea.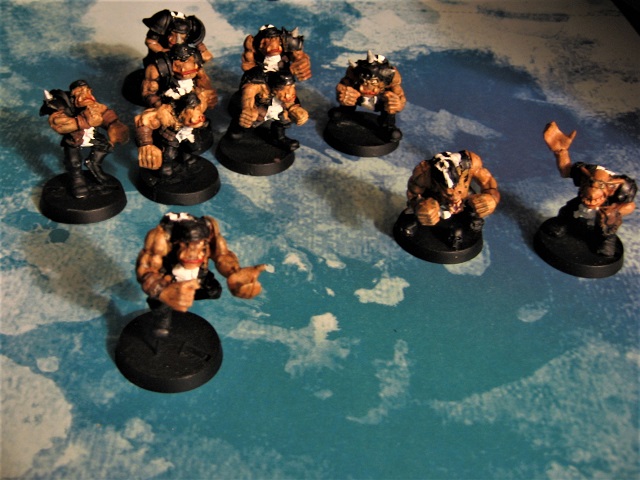 Black and white stripes. Looking better now. So wwhat does black and white bring to mind..?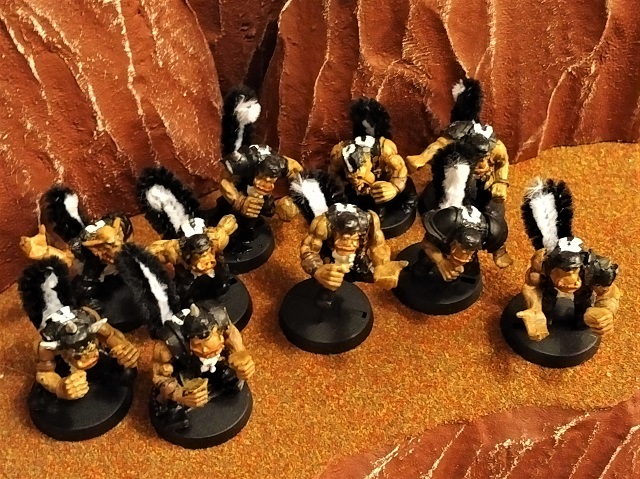 Skunks! Just a twist of black and white pipe cleaner and a bit of glue on the butt and we have a great them for vicious little orkies!