Irrational Number Line Games, LLC
Anthro Rabbits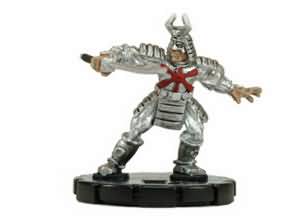 This is a simple head and clay conversion. I have had these done for a while but haven't posted them because I lost some of the WIP pix. Well, I guess I have given up on them, so I'll talk through it as best I can.
It's really pretty simple. I started with some medieval figures and added sheep heads. Beyond the basic medieval figures, I added a HeroClix Silver Samurai to be the leader. The style and flair of the figure should help him stand out from the rank and file figures (which is good) and also add a little uuumph by association to them (which is also good).
The picture below is from a different recapitation project, but the principle is the same. Cut the heads off animals, put them on humans. I chose sheep because they have a roughly rabbit like head shape and no other acoutrements (funny ears or horns). So It came down to me to add a little green stuff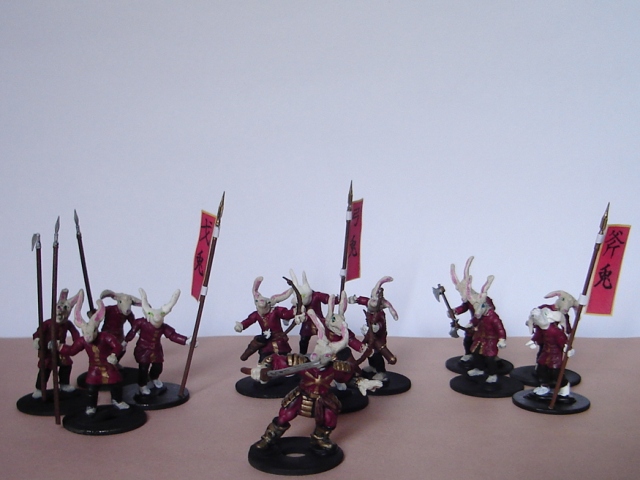 So here is the result. The common coloring ties them together, even though the commons and leader are very different figure types.
I think the variety of ear positions adds some good realism to the figures. I am not a big fan of figures on military parade. (I used to hate that when I did it!) I gives them a bit of animation, as if they were jumping around wildly. A resonably rabbitish demeanor.
The banners are just printed on paper and attached to the poles. For the record, they say "axe", "spear", and "bow". I will leave it up to you to figure out which one says what. :)
Archive
To the Archive of Ideas...