Irrational Number Line Games, LLC
Archive of the Idea of the Week: Figures
Recapitation Gallery
This is just a little gallery of conversion ideas based on recapitation ... cutting the head off of one thing, then putting it on another. Not the most amazingly original idea ever, but one that merits some exploring. There are two main sections: (1) putting a head on something different, and (2) swapping head for head with different things, and (3) some other weirdness that is a little more extensive, but still as simple as recapitation. Also, a few of these coversions also leverage additional bits (for example, my cow did not come with wings), and things like guns, wings, and tails (well, little pieces of wire) are fairly common and easy to obtain.
Mouse over the pics for amazingly insightful and witty comments. :)
New Heads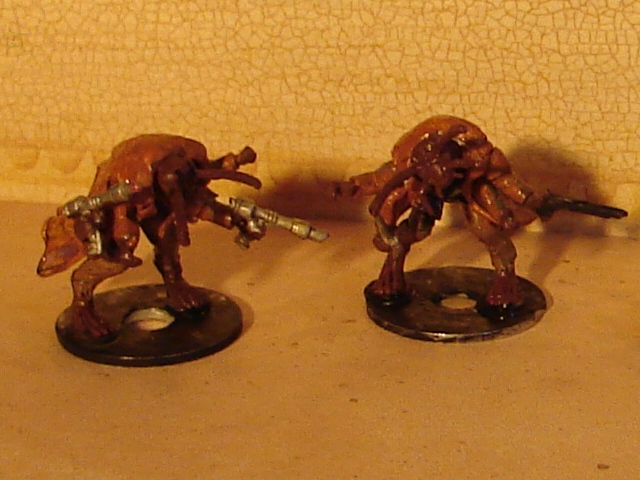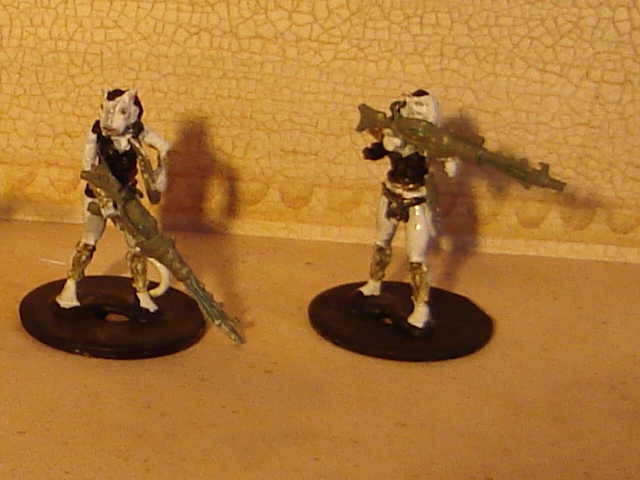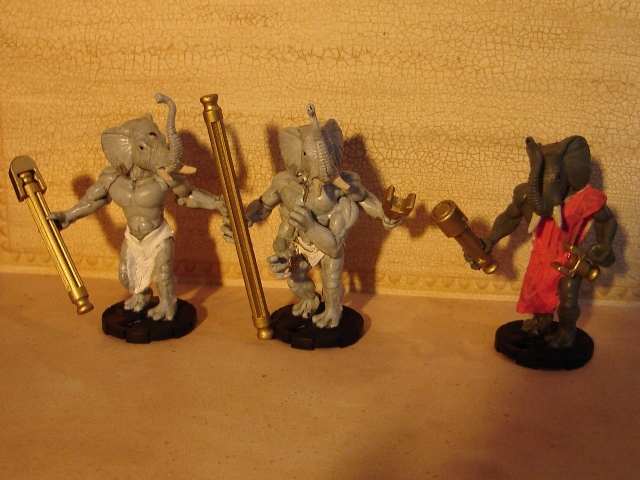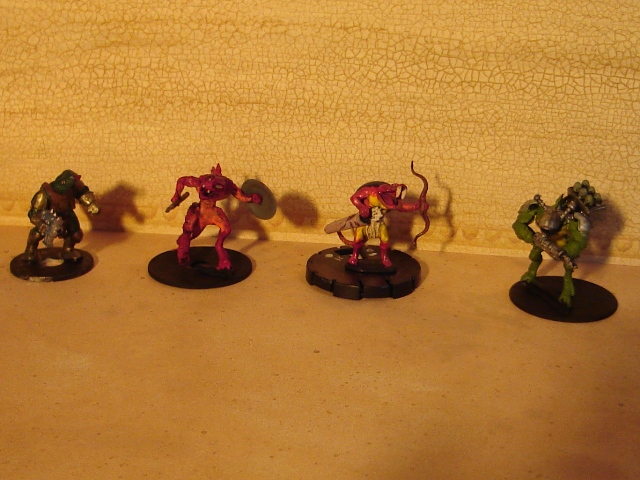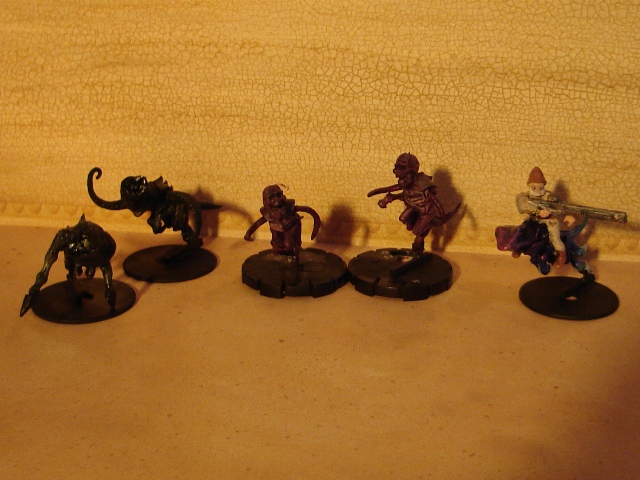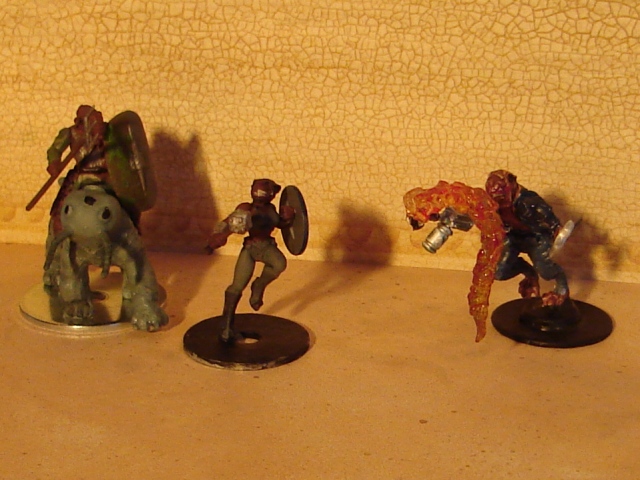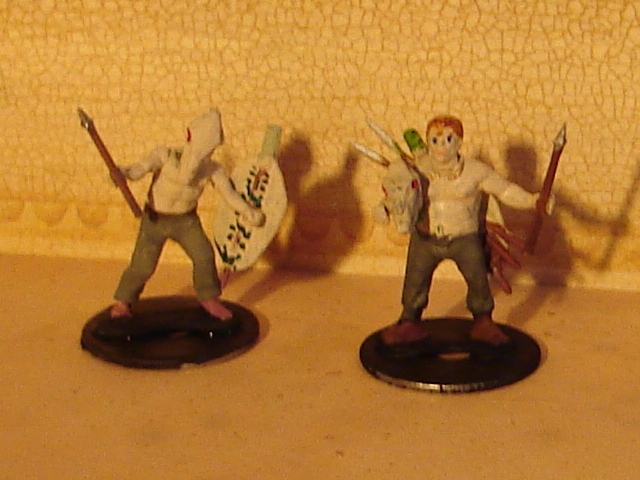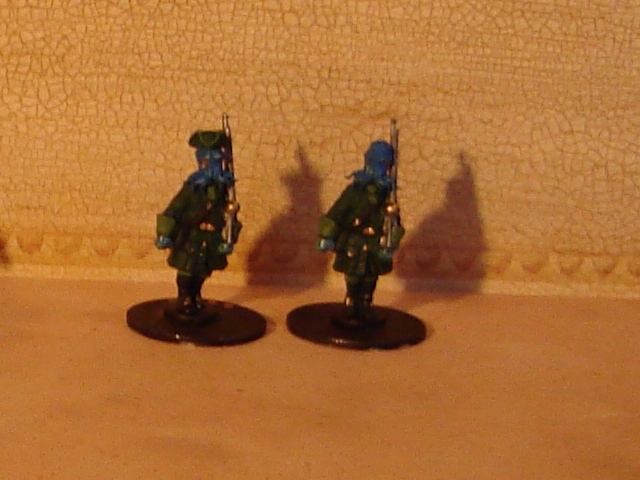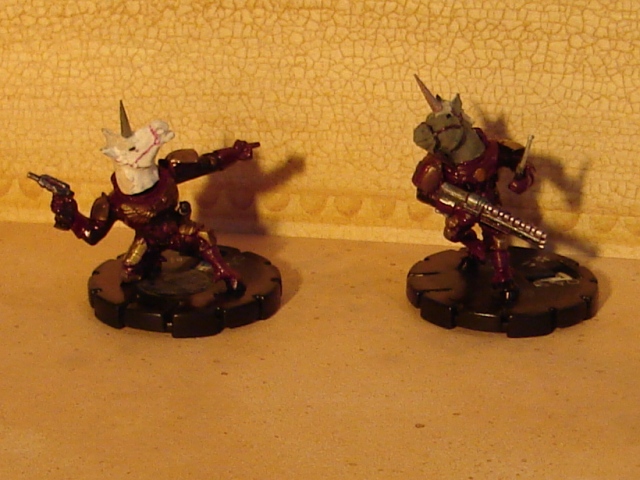 Head Swaps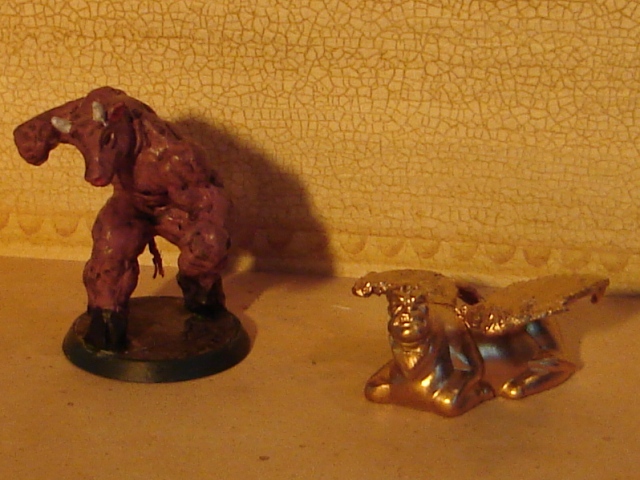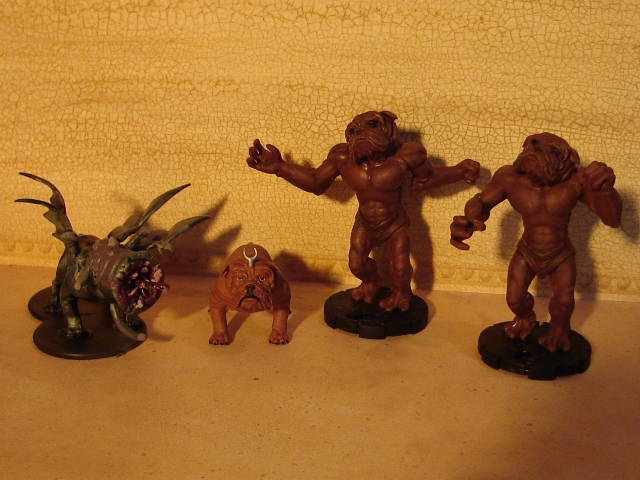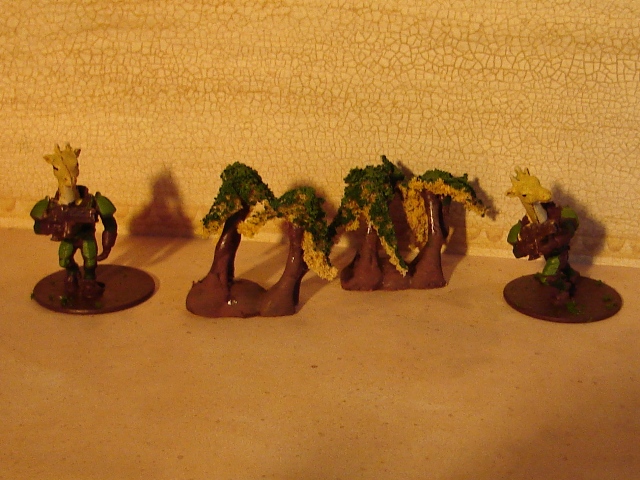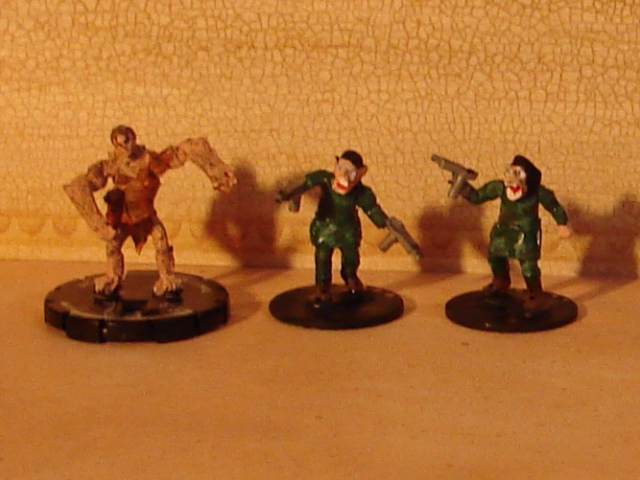 Odds and Ends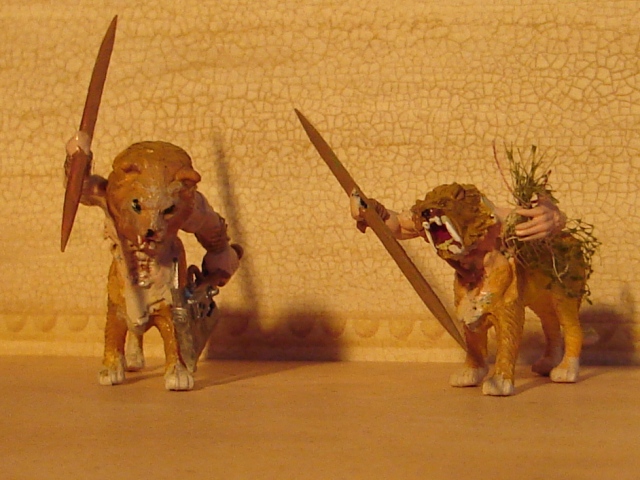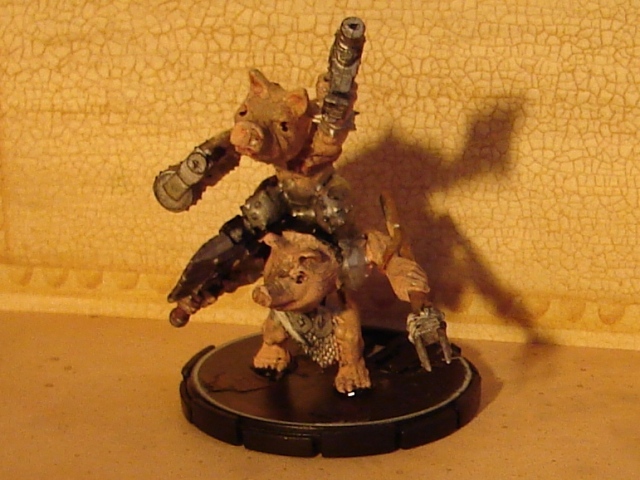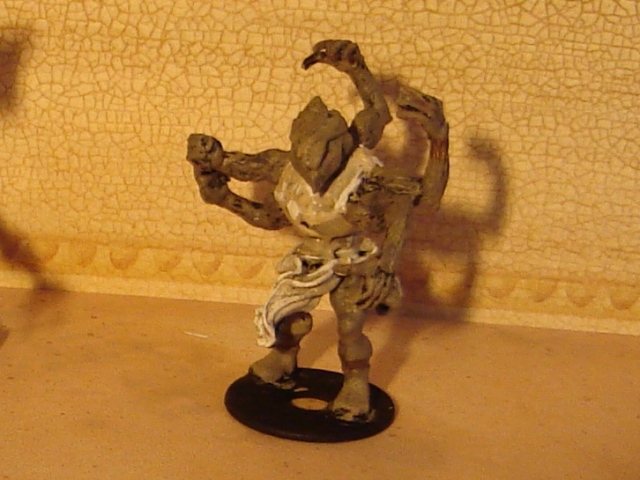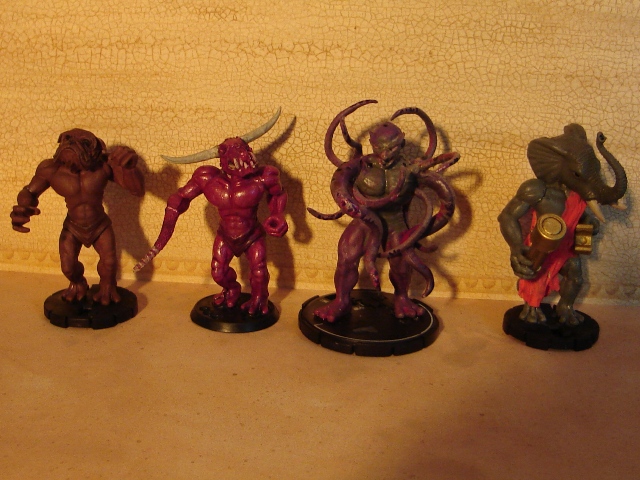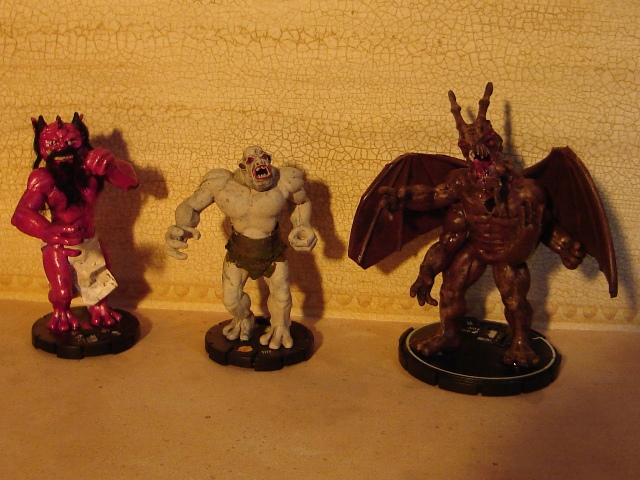 /
Hopefully some of these examples will inspire you to something even weirder. If they do ... send us a picture.